Our Promise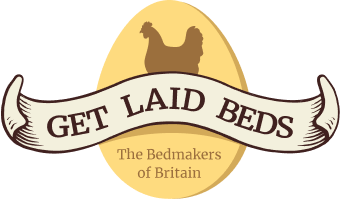 We have a passion for sustainability, and it forms a large part of our company ethos. It's why we
make a conscious effort to reduce our carbon footprint in every way we can. For this reason, we
only use suppliers who source our solid Scandinavian Pine from FSC and PEFC approved
forests. Any waste wood from our workshop is free to the local community and those in need,
who use it as firewood to keep warm and reduce their energy bills.

We're working in partnership with ITF as another step in this journey, and to help give back
to the environment by planting trees with each bed purchased. Our promise as a company that
uses the resources of the earth is to continually strive for environmental sustainability - a goal you
will be helping us achieve.
Working with ITF, we are looking to fulfill our environmental promise of giving back what we've
used is on the path of our progression. We aim to contribute as much as we can to ITF's goal
of planting 20 million trees in Kenya. The trees they are planting will help provide a source of food
and income for those who receive them. A tree given can provide a lifeline to a struggling family
and can help bring a community towards prosperity.
About International Tree Foundation
International Tree Foundation promotes community-led forestry projects in the UK and Africa.
Founded in Kenya in 1922 by Richard St. Barbe Baker and Chief Josiah Njonjo, they currently
support reforestation initiatives in seven African countries, and in the UK. Over the past three
years, ITF have planted 1.4 million trees, helping to improve the lives of 45,000 people. By 2024,
their plan is to plant a further 20 million trees in Kenya alone.
Our contribution will be to support ITF financially so they can send seedlings to Africa and start
planting initiatives in those communities. Each bed bought will plant 6 trees on average, and the
customer is contributing directly to the improvement of the communities and ground they're given to.
The type of trees they plant in Kenya include Podocarpus Trees, Prunus Trees, Croton (Megalocarpus)
Trees and Avocado Trees. Podocarpus are a type of pine tree. Prunus is a genus of trees and shrubs,
which includes the plums, cherries, peaches, nectarines, apricots and almonds. Croton Megalocarpus
is a type of tree native to Kenya and surrounding areas of sub-saharan Africa. All of these will help
revitalise both the communities and land they're planted in.
Find out more about the work International Tree Foundation do
on their website.
Why Trees Are So Important
Trees and forests are critical to life on Earth. They are the lungs of the planet and absorb carbon
dioxide, helping to mitigate the effects of climate change. Around the world, 60 million people
are totally dependent on trees for their livelihoods. They provide resources that are highly nutritious
and are also the source of much of the medication we use today. Did you know 1 in 4 ingredients in
our medicine come from rainforest plants?
Trees play a vital role in the communities they're going to and provide crucial resources. The trees
that are planted provide fuel, food and a source of income to these growing 'fruit-full' communities
in Kenya. Because of their role in the ecosystem a lot of wildlife depends on trees, and as a result of
deforestation many of them are endangered - Forests contain more than 80% of the world's terrestrial
species, but the survival of many of them is threatened.
No one could live, or sleep, without trees! This is what makes the ITF's goal such a
vital cause to support.
How Your Support Will Help
Your support of our initiative will help us to plant more trees where they are most needed. For every
bed purchased, we will support ITF in order to plant trees. Within 3 years, those trees could be
producing fruit to be sold at local markets and improving the lives of rural families by reducing their
dependency on depleting forest resources. In the UK, those trees could provide a habitat for wildlife
and a place for communities to come together and learn about the environment.
They're aiming to plant 20 million trees in Kenya by 2024. Only seven percent of the country's land
is covered by trees – which equates to 67 trees per person, compared with a global average of 420.
They plant trees that provide food and income as well as improved soil and water quality for communities.
ITF also work with young people in the local community, to educate them about the environment
often in partnership with local schools.
Many of the communities ITF works with plant fruit trees on their smallholdings or in their gardens.
Mangoes are a prime example. In Uganda, their community partners MADLACC plant mangoes,
avocadoes and jackfruit amongst their crops. Not only do these trees benefit the land, they also
provide a source of nutrition for the entire household and a way to earn an income. This makes
the trees very important in creating livelihoods and a prosperous community.
Grafted mango trees can produce fruit in 2-3 years, and the yields are plentiful – more than enough
for a small family. The surplus fruits can be sold on the local market, reducing poverty and improving
living conditions. This in turn reduces the dependency of communities on forest resources.
Supporting Indigenous Reinhabitation
There are almost 40,000 known species of animal populating the forests around the world. Despite the
fact that rainforests alone make up under 2% of the planet's surface in total, they are inhabited by half
of all its animal and plant species. The work we are doing is to support ITF's efforts to return the habitats
of the 30% of forest species that were lost through deforestation, is part of a larger initiative. The trees that
will go to Kenya will contribute to enriching the land and rejuvenating the biodiversity of the native wildlife.
We want and need a greener earth, to ensure the prosperity of a world where humans and nature coexist
peacefully.
ITF's work in the UK and Africa
International Tree Foundation supports UK community-forestry projects to reforest and regenerate
areas of woodland.
Over the last few years ITF have funded tree-planting projects that educate and train local
community groups, increase biodiversity and restore native species affected by disease. ITF's
work in Africa promotes conservation and reforestation through two small grant programmes. They
currently work with partners in 8 countries to plant indigenous trees, improve livelihoods, ensure
sustainable management of forests and help to combat climate change.
As a company, we are aiming for the reforestation of areas of poverty in Kenya, helping those
who need it most. Collaborating with ITF makes us proud to become part of the group of partners
working towards combating climate change and improving the communities of Kenya. We hope
you'll support and join us in our venture to give back.